CONTACT US
PLATINUM CERMICS
Administrative Office,
65/B2-106, Ganesapuram,
New Street, Namakkal District,
Tamil Nadu, India.

Branch Office,
Kumalankuttai Road, Opp.GHS School,
Kumalankuttai, Erode.
Tamil Nadu, India.
Phone No. 0091 - 0424 - 2260963, 2260964
Mobile No. 09360340963, 099526 05269
Email : platinumceramics9@yahoo.com
platinument9@yahoo.com
WELCOME TO PLATINUM CERAMICS...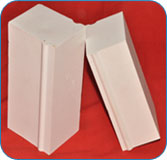 It gives us immense pleasure to introduce our self, M/S Platinum Ceramics, As Organization, we are based at the northen part of Tamil Nadu... Namakkal & Erode. Platinum Ceramics diversified its operations in the field of industrial ceramics. The company with assertive objectives and inclination set to becoming a milestone company in the industrial ceramic Industry.
In a short span of time since its inception, Platinum enterprises with its commitment has earned itself the respect and title to be well known in the paint& printing ink industry as a responsible and reputable organization with international business standards and excellent marketing strategy. This very spirit of innovation & up-gradation has enabled us to improve our Aesthetic appeal and affordability of our Products, sales and of course our increase in Market shares.
We look forward to reaching more consumers across the country. We are firmly committed to introducing new products and to achieve excellence in industrial standards."
We have a team of highly qualified "SALES TEAM. This team ensures promotion of each & every products.
"Our journey continues with greater confidence. It is our mission to reach.